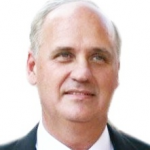 Luis Carlos Alonso started as a plant breeder at Koipesol Semillas in 1976 to become general manager in 1993. He joined Syngenta in 1999 and is now global oilseed expert since 2012; He is supporting the territories to develop integrated solutions and build cooperation with oil industry. Luis Carlos studied agronomy and biology in the University Columbia (Missouri, USA) and Sevilla (Spain, EU), from which he was Associate Professor from 1985 to 2012.
---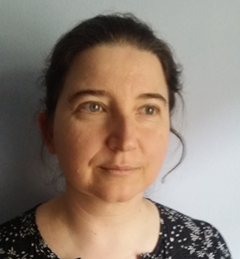 Alicia Ayerdi Gotor is Assistant Professor in Agronomy & Ecophysiology since 2009 and coordinator of a Master in Plant Breeding at Polytechnic Institute UniLaSalle in Beauvais France. She obtained her PhD in Agro-resources in 2008 in Toulouse working on the possibility to increase the content in tocopherols and phytosterols in sunflower oil and characterization of oils' quality. In 2003, Alicia obtained the diploma of Agronomic Engineer in the Polytechnic University of Valencia (Spain).
---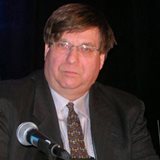 Chris Beckam has over 20 years' experience as a market analyst for oilseeds with Agriculture and Agri-Food Canada (AAFC) in Winnipeg. In this position, he is responsible for forecasting oilseed prices for government programs such as Production Insurance and the Advance Payment program along with estimating the oilseed supply and disposition for the Government of Canada's Outlook for Principal Field Crops.
---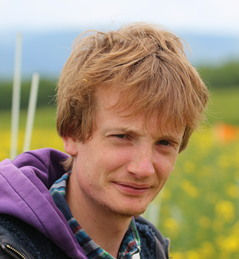 Stan Chabert defended a PhD in 2018 in integrated crop pollination, an emerging concept that encourages the combination of introduced and wild pollinating insects to ensure full, stable and sustainable crop pollination. He worked on oilseed rape in hybrid seed production, and he is currently working on oilseed sunflower and sunflower in hybrid seed production in the Pollen Network, a global expertise center on pollination of Syngenta (Lombez, France).
---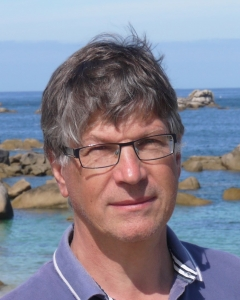 Philippe Debaeke is a Senior Scientist at INRAE (French National Research Institute for Agriculture, Food and Environment), formerly INRA. Philippe is presently in charge of the VASCO team in Toulouse which couples experimental and modelling approaches for analysing genotype-environment-crop management interactions. Sunflower and soybean are two main crops for his research. His main research topics are crop modeling, climate change, interactions with pathogens, drought tolerance, variety testing, and crop management systems.
---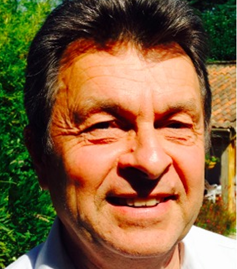 Michel Duru is a Senior Scientist at INRA (French National Institute for Agricultural research). From 2003 to 2010, Michel was the Head Of a laboratory studying crops and livestock systems. Today, He is working on the agro ecological transition in food systems, studying farming systems (crop diversification) and diets (proteins and lipids). Michel was honoured with the Academic Prize of Agriculture in 2014 and by the Xavier-Bernard Foundation in 2015.
---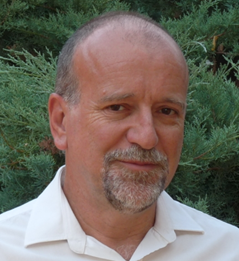 Philippe Jouve has over 35 years' experience in the plants breeding. He began his career with CIRAD in Congo. Later at Asgrow France, Philippe managed a breeding program for early corn and silage corn. From 1999 to 2010, Philippe led the sunflower breeding program at Monsanto Europe and he discovered the genetic control mechanism of the high oleic trait. Since 2011, he is an Independent plant breeding Consultant.
---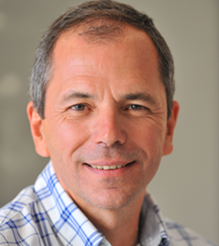 Lionel Lordez is working for Monsanto (actually Bayer) since 1998. He began in 1987 for Cargill seeds, beginning on the field in the commercial team to Oilseeds market manager role. Several experience within Monsanto organization from corn market manager to commercial District area lead, most recently Row crop Marketing Lead for France. He is now the new HOLL Business lead and licensing BPM Oilseeds for EME.
---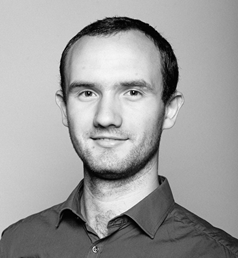 Ferenc Nyakas joined Bunge Hungary in 2016, after completing his master degree in Agricultural Economics at the University of Copenhagen. Ferenc worked on crush planning and risk management at Martfű plant. Since 2017, he participates in bulk refined oil trading with a special focus on HOSO. Ferenc has been increasingly involved in the European level commercial coordination of Bunge's HOSO business and he was appointed to its coordinator at the beginning of 2020.
---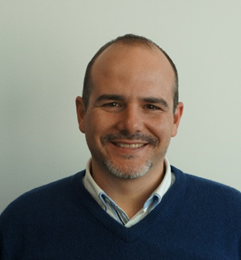 Joaquin J. Salas is Researcher at Instituto de la Grasa (CSIC, Spain). His main field of research is plant lipid biochemistry, molecular biology and biotechnology. Joaquin has a Ph.D degree in chemistry. The production of oil crops alternative to palm is one of the priorities of his research, so he has worked on the isolation and characterization of different sunflower mutants accumulating high levels of stearic acid and the chemical characterization of those oils.
---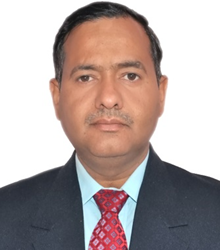 Pankaj Sharma is Principal Scientist Plant Pathology at ICAR-Directorate of Rapeseed-Mustard Research-Bharatpur (Rajasthan, India). His research area is Sclerotinia stem rot disease in oilseed Brassica. He is member of International Consultative Group for Research on Rapeseed (GCIRC), France. Pankaj has reported more than 20 new diseases from India and worldwide and associated with DST-BBSRC Newton-Bhabha project.
---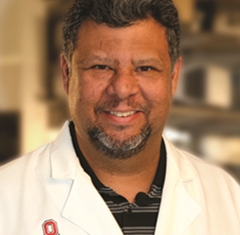 Luis E. Rodriguez Soana is Professor at the Ohio State University, College of Food, Agricultural and Environmental Sciences. His major area of research is the applications of spectroscopic techniques for chemical detection and characterization in the agricultural field. His molecular vibrational Lab has pioneered the application of portable and micro- devices combined with chemometrics for untargeted and targeted approaches for screening analytes.
---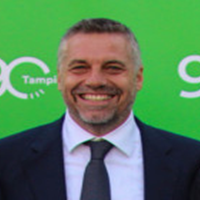 Carlo tampieri started as Trade and Purchasing Director at Tampieri SpA Faenza in 2004, to become CEO in 2018. Carlo is also President of the seed group of Assitol (the Italian Association for Oils and Fats) and Vice-President of Associazione Granaria Milano. From 2000 to 2005, he occupied various positions at Fediol in Brussel, Belgium. Carlo is graduated from the Insituto Tecnico Industriale "E. Mattei" in Faenza, Italy.
---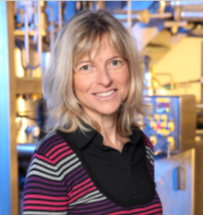 Sophie Thiebaud-Roux is Professor and Head Of the department of chemistry at INP-ENSIACET in Toulouse (France). Sophie holds a diploma of engineer in chemistry and a PhD degree in organic chemistry applied to natural polymers. During the last fifteen years, her research work focuses on the design and synthesis of bio products (from bio-based raw materials including vegetable oil derivatives) according to the principles of green chemistry).
---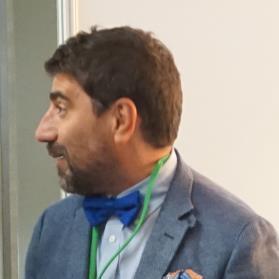 Fabrice Turon has over 20 years' experience in the oils & fats. He began his career with Danone group. Later at Bertin, Fabrice managed the lipid products portfolio development. As oil trait lead for Syngenta Seeds Company, Fabrice investigated various quality oil projects and he assembled a strategic output traits portfolio for oilseeds. Since 2010, he is leading the Research activities at FAT & Associés, the specialized consultancy for the lipids, oils and fats industry.
---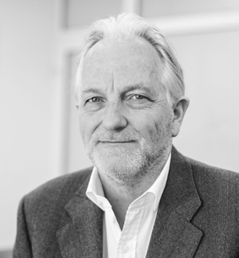 Kees Vrins founded Allseeds in 1998 with three other partners. Until the sale to Kernel in 2010, they developed Allseeds into a major crusher and exporters of sunflower oil in Ukraine. In 2010, Kees started again retaining the name of Allseeds, and build in port Yuzhny, Ukraine, from Greenfield one of the biggest crushing capacities in Europe and a logistical hub for the transshipment of sunflower oil.
---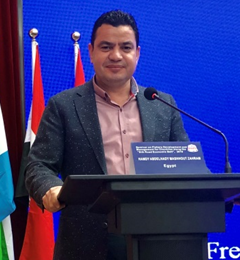 Hamdy Zharan is Staff Researcher in the Fats & Oils Group at the National Research Centre (NRC), Egypt. Hamdy holds a PhD in Food Science & Technology from the Ain Shams University. He authored more than 20 scientific articles. He investigates more than 10 projects related to fats and oils field. Hamdy has a fellowship at Istanbul Technical University (ITU), Food Engineering Department in May, 2018 to May, 2019.